Woodbury Rotary Club
The Machine Shed
8515 Hudson Blvd N #8702
Lake Elmo, MN 55042
(651) 735-7436
Patrick "Packy" Mader is honored to visit the Woodbury Rotary Club to present Minnesota's rich sports history at the Olympics. His books, Minnesota Gold and More Minnesota Gold, highlight the stories, lives, challenges, perseverance, and achievements of more than 100 remarkable living Minnesota athletes who competed at the international level–including people from a cross section of sports and areas of the state from 1948 – present.
Packy will be highlighting Olympians with connections to the east metro area as he shares the positive experience throughout his research, interviews, writing, and editing in an engaging and entertaining style. Roseville athletes Randy Bartz (speedskating) and Lee Stecklein (hockey, 2018 gold medal team), luge racer Tony Benshoof from White Bear Lake, 2018 gold medalist cross country skier Jessie Diggins from Afton/Stillwater, cross country skiing Olympians Barb Jones of West Lakeland Township and Stillwater native Kevin Brochman, and five-time Olympian and 2002 flag bearer Amy Peterson from Maplewood, and many St. Paul athletes–including former governor Wendell Anderson–who are Olympians profiled in the two books. The Olympians were approachable, intelligent, articulate, and modest–demonstrating Olympian character and qualities who "give back" to their sport, community, and school.
Come discover Minnesota Gold!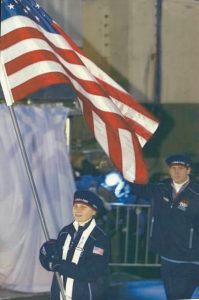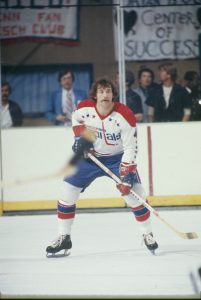 Flag bearer at the 2002 Olympics, speedskater Amy Peterson is from Maplewood; Olympic gold medalist in cross country skiing, Jessie Diggins is from Afton/Stillwater; Bob Paradise of St. Paul was on the 1968 Olympic hockey team and later coached at Hill-Murray.